TCL-12M Series
Home > Products > Telecentric Lens >
TCL-12M Series
Features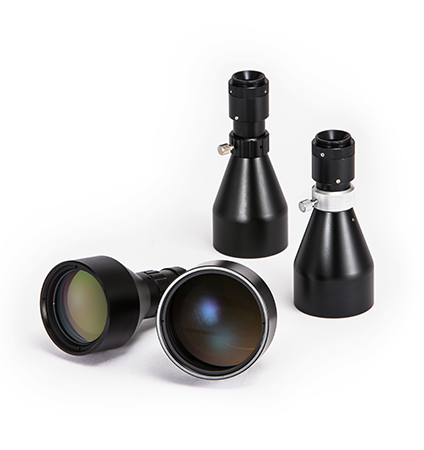 Suitable with small pixel size (3.45um) and 12M@17.6mm sensor diagonal length

High contrast & resolution, low F/# regarding of all lenses

Iris diaphragm is adapted for adjusting the D.O.F.




There are presently demanded for small pixel size sensor and large F.O.V lens for the precise and high accuracy measurement in machine applications.
Customer wants to measure precise component and big specimen for one time.
These lenses have more big F.O.V. while maintaining the same quality.

F.O.V & Image Quality Comparison / TCL0.348X-130I-5M vs TCL0.348X-130I-12M

TCL-12M Series lens is possible to measure F.O.V 1.6 times larger than TCL-5M Series lens.
Thus it is good for to reduce tact time and increase the productive efficiency.


SPO has various 12M lenses according to magnification W.D. Please contact us for any special lens if you need.
SPO will provide the best solution for various applications.